oh my goodness it's hard to keep a straight face with jeremy + tonya around . . .
loving, touching, squeezing + laughter everywhere you look! 
colorful through and through!
and that tonya may soon have a second career as a meteorologist.
tonya + jeremy drove into columbia for this shoot and it had rained all week long, 
but with an eye on the sky, tonya kept me posted all day and true to her prediction, the world was no less than luscious!
[but JUST IN CASE we'd ended up with drizzles, i'd formulated a plan for under-cover sure-shot color.
and these 2 were totally game: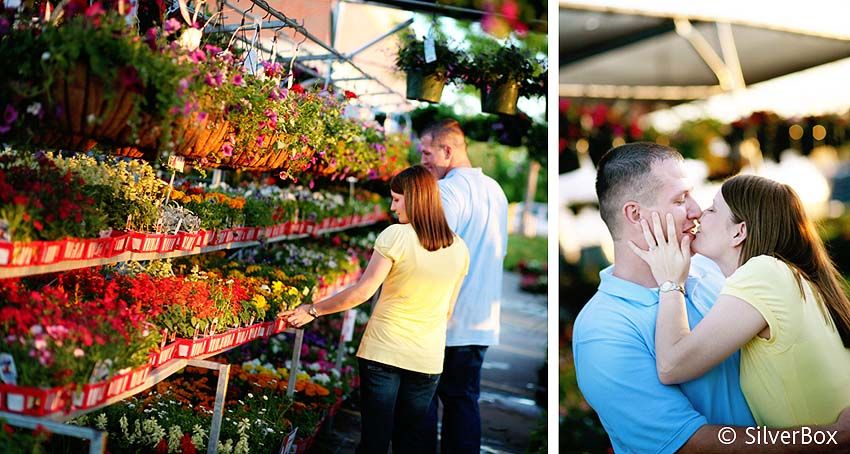 inspired by jeremy's racing hobby (and success!) they did THIS all on their own.
jeremy redefines spontaneity!!
[my goal here was simply to keep up]
kim and i look so forward to documenting their upcoming powell gardens wedding and bet our bottom dollar that it will be full of color, laughs, love and surprise!

what a hoot!